Hello again! Touchclass here.
To our loyal clients, as always, thank you for using Touchclass.
Today we have news about a brand-new feature!
Content classification management has been added to the admin page.
As your list of content grew, quickly finding the content you were looking for wasn't easy, was it?
We heard your feedback and have added this feature to help improve your experience.
Classifying content according to your preferred nomenclature should make it easier for you to retrieve what you need in a matter of seconds.
| Manage Content Classification
You can create content classifications in the 'Manage content classification' menu.

You can also add a sub-classification.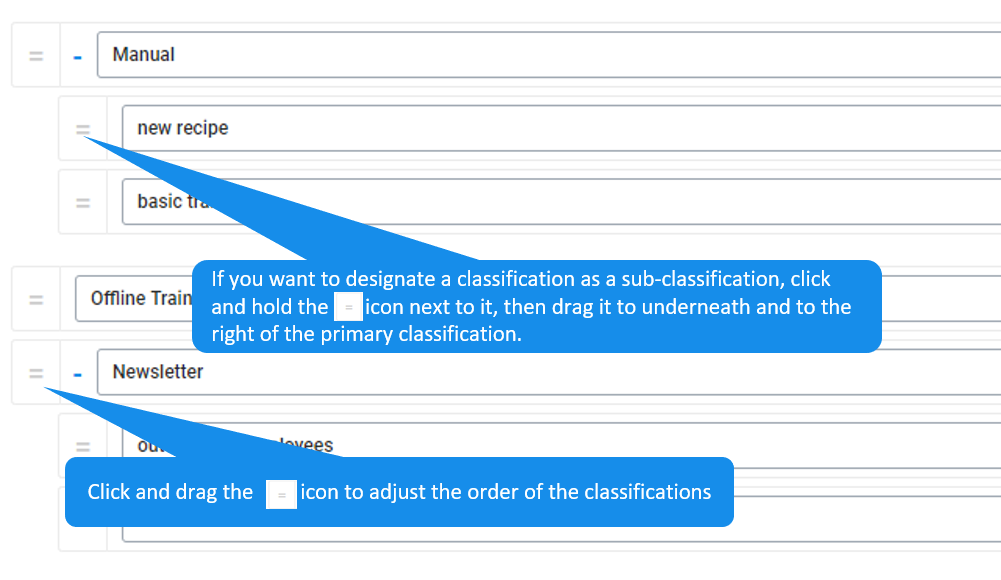 | Content Classification Settings
① When creating new content: classification settings are located in 'Basic information'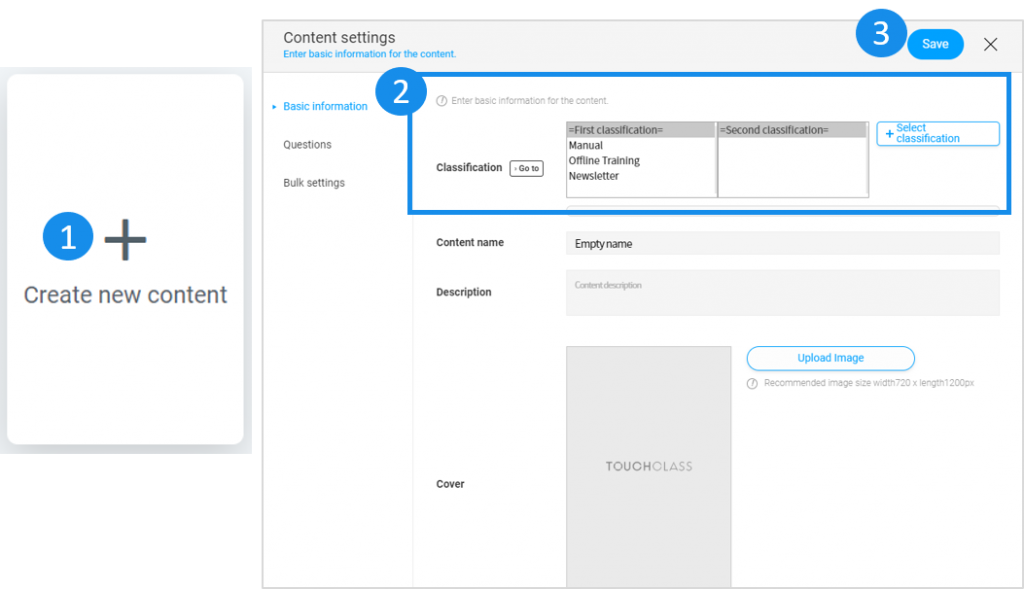 ② Classifying existing content: Click the settings icon at the top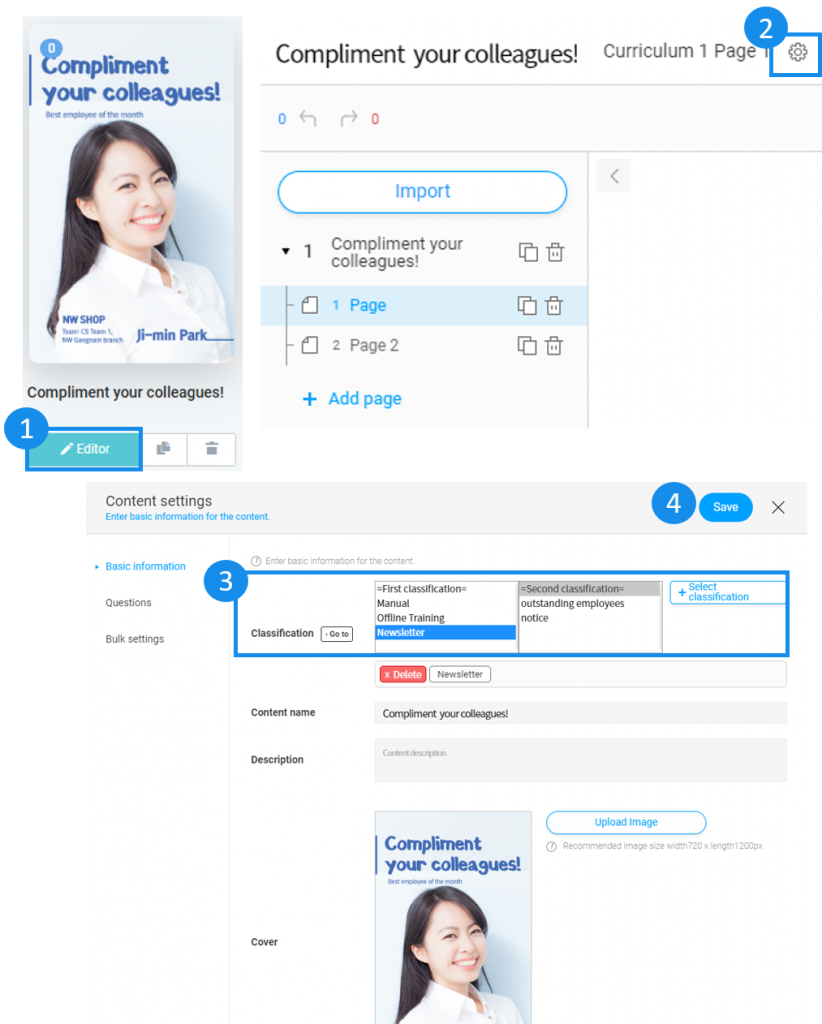 As always, thank you for your loyalty!