Hello! Touchclass here.
As always, thank you to all our loyal clients. Today we've got more news about a feature update.
There has been an update to the settings for enabling an image to be enlarge and downloaded when it is inserted into content.
You can now adjust the enlargement settings and download settings individually for each image.
<Advanced settings>
– Image enlargement disabled
– Image enlargement and download both enabled
– Image enlargement enabled, download disabled
| Content Settings
Content settings > Bulk settings > Image
– Image viewer "off": Image download settings cannot be adjusted
– Image viewer "on":  Image download settings can be adjusted ("on" or "off")
   *Image viewer = shows the image enlarged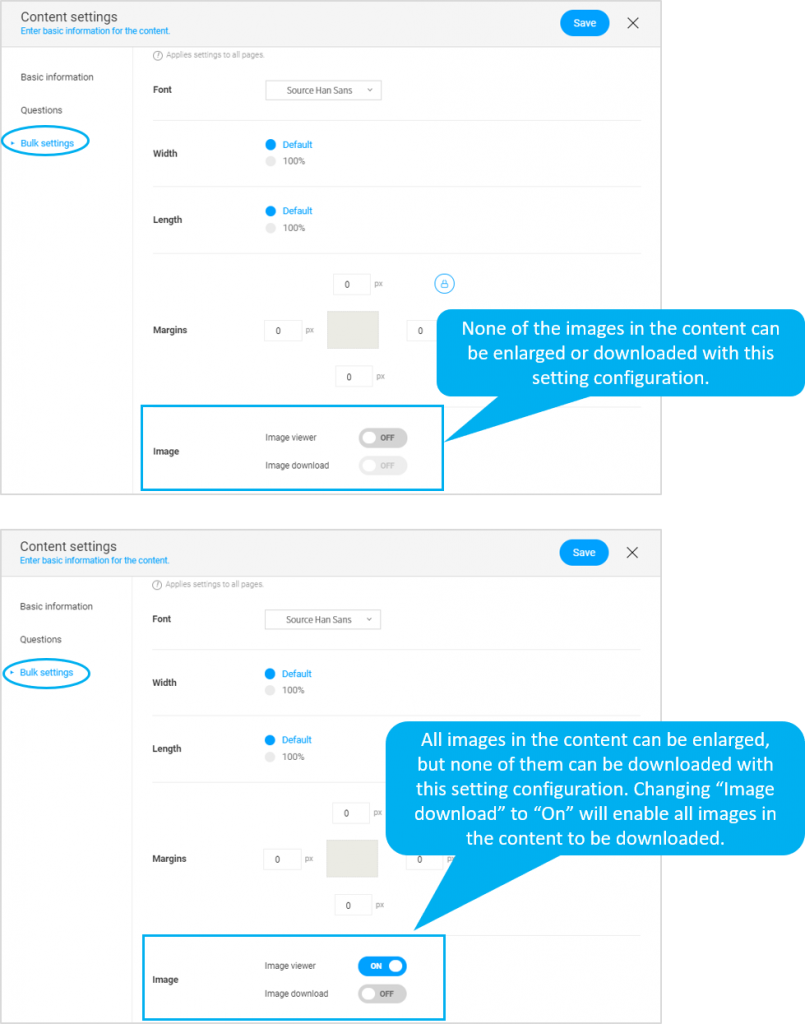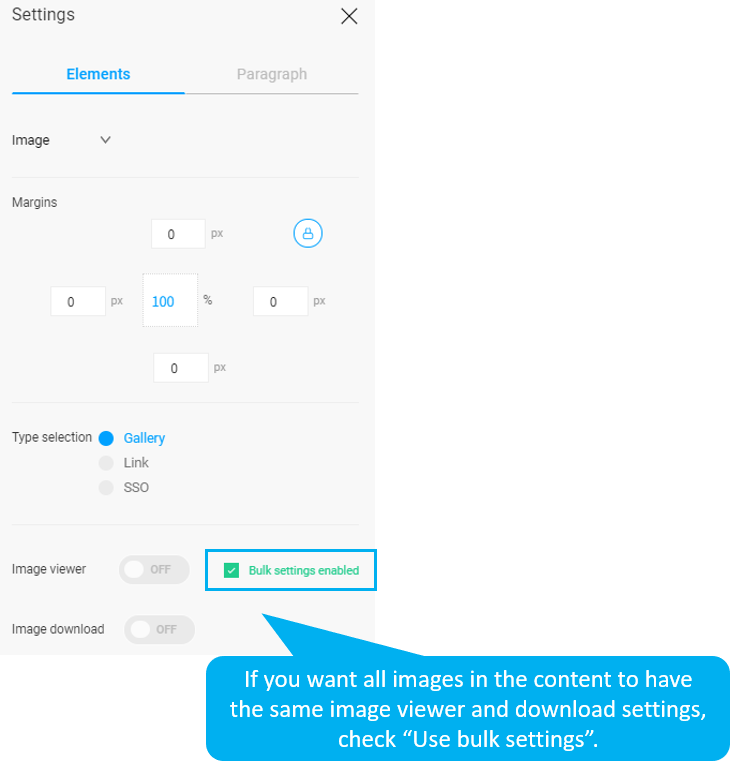 | Element Settings
Select image > Settings > Elements
– Bulk settings enabled (when checked) : The image viewer and download settings for the selected image cannot be adjusted
– Bulk settings disabled (when unchecked) :
When Image viewer is set to "on", image download settings can be adjusted ("on" or "off")
When Image viewer is set to "off", image download settings cannot be adjusted