Hello, Touchclass here!
We've added live stream chat.
Let's have a conversation while watching a stream.
| [ADMIN] Live stream chat settings
① After finishing encoder settings, click the "Open the chat" button.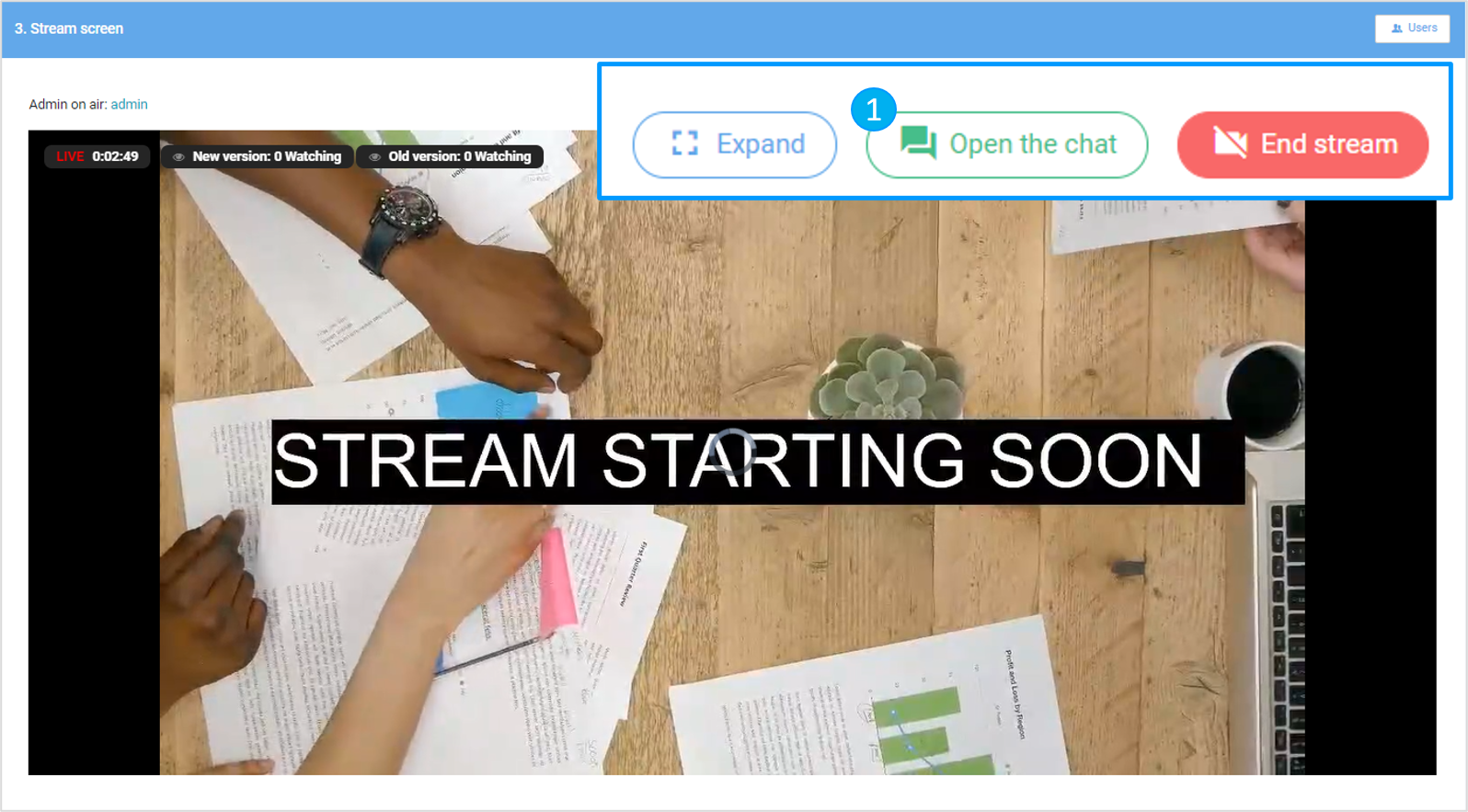 ② Users : Users who are watching the stream.
③ Disabled : Chat disabled.
– Everyone (Admin+Members): Everyone can send a message.
– Only admin: Only admin can send a message.
④ Notice : Enabled or Disabled.
– You can type or edit a notice by clicking the pencil icon.
⑤ Leave a message.
| [Learner] Live stream chat
① Vertical video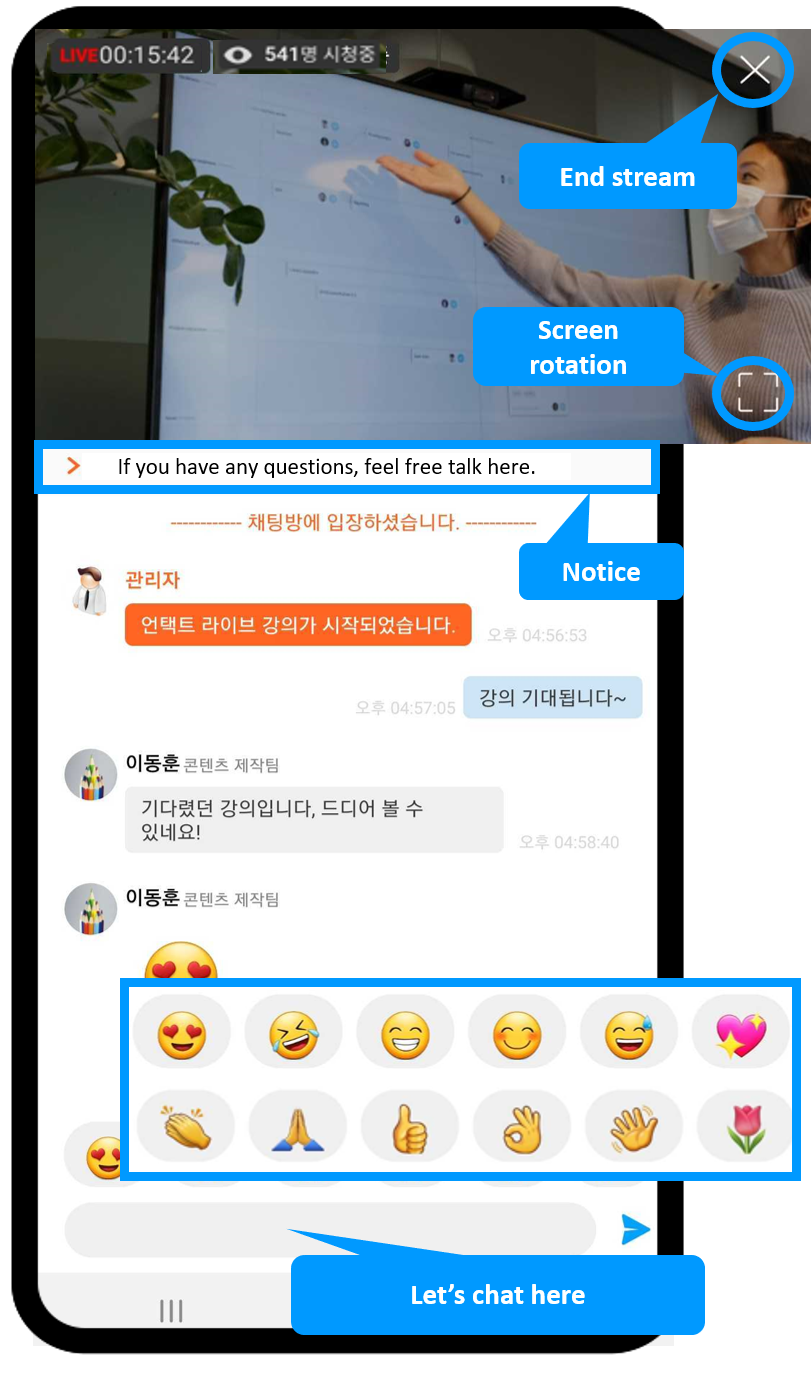 ② Horizontal video