Hello. Touchclass here.
We have released an online forum feature to help meet the needs of our clients.
What is Touch Together?
An online forum feature which can be used for various purposes, such as work-related Q&A, notices etc.
Characteristics
01. File Upload
You can upload various types of files and also large files.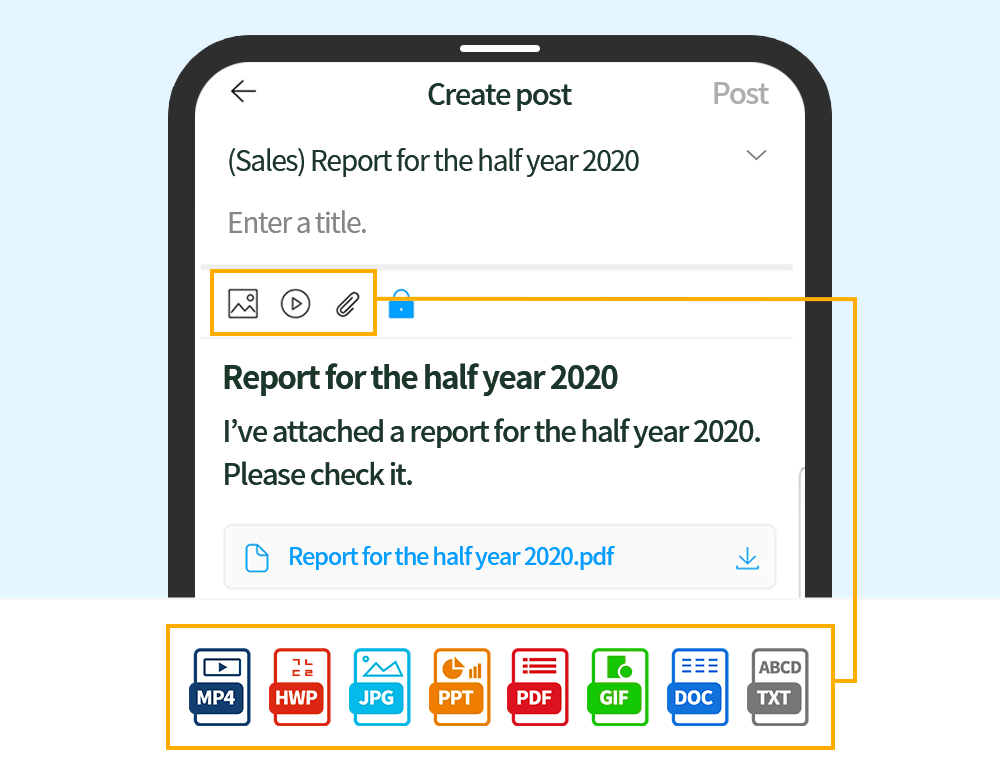 02. Forum Classification
You can classify forums as you want.
By purposes
To share documents, work-related Q&A, notices and hand in training materials
By groups
New employees, Managers, teams, branches